Welcome to
holy mission ministries
​
This is the church where God has made room for you! We have a saying here at Holy Mission Ministries (HMM). If you came here looking for a tradition, a denomination, a ritual, a ceremony, or a religion, you've come to the wrong place ... but if you came here looking, for a relationship with God, we can help you with that!
When you come, it's not about what you wear, but who you are seeking!
​
Our Motto is, "God's message never changes, but His methods change with the times!"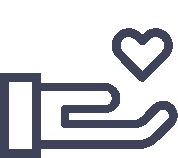 The church where
God
has made room for
You!